The pupils have bashed up the walls again?!? Get in touch with us to arrange a solution.
Preparation and painting work at schools takes more planning and consideration than the usual job. We take everything into account to ensure your school keeps looking better for longer. We use paints that are specially formulated to dry to a hard wearing finish, meaning they are more easily washable; instead of fully repainting scuffed walls in the future, some marks can simply be wiped clean. We are also able to repair any damage to plasterboard and timber surfaces prior to repainting.
Our staff are all police checked, meaning we can carry out work during term time. We also have a team big enough to complete repaints of large areas during short time frames, painting projects can run from start and finish within school holidays if required.
Waikowhai primary school case study
Our team was recently tasked with the interior repainting of Four classrooms at Waikowhai Primary School. This included repainting all window frames, cupboards, skirting boards and steel beams.
We worked through the school holidays and weekends to ensure minimal disruption to the normal operations of the school.
Preparation was key on this project – as the previous coatings were all oil based, we had to sand all surfaces with orbital sanders and apply a full coat of Resene Quick Dry Primer Undercoat, before finishing with two coats of Resene Enamacryl.
As a member of Resene's 'Eco-Decorator' programme, we always strive to use waterborne paints where possible!
Products & Colours
Steel Beams – Resene Enamacryl, Grey Nurse
Cupboards, Doors & Skirting Boards – Resene Enamacryl, Grey Nurse
Window Frames – Resene Lustacryl Semi Gloss, Black White
Access Equipment
Aluminium mobile tower and step-ladders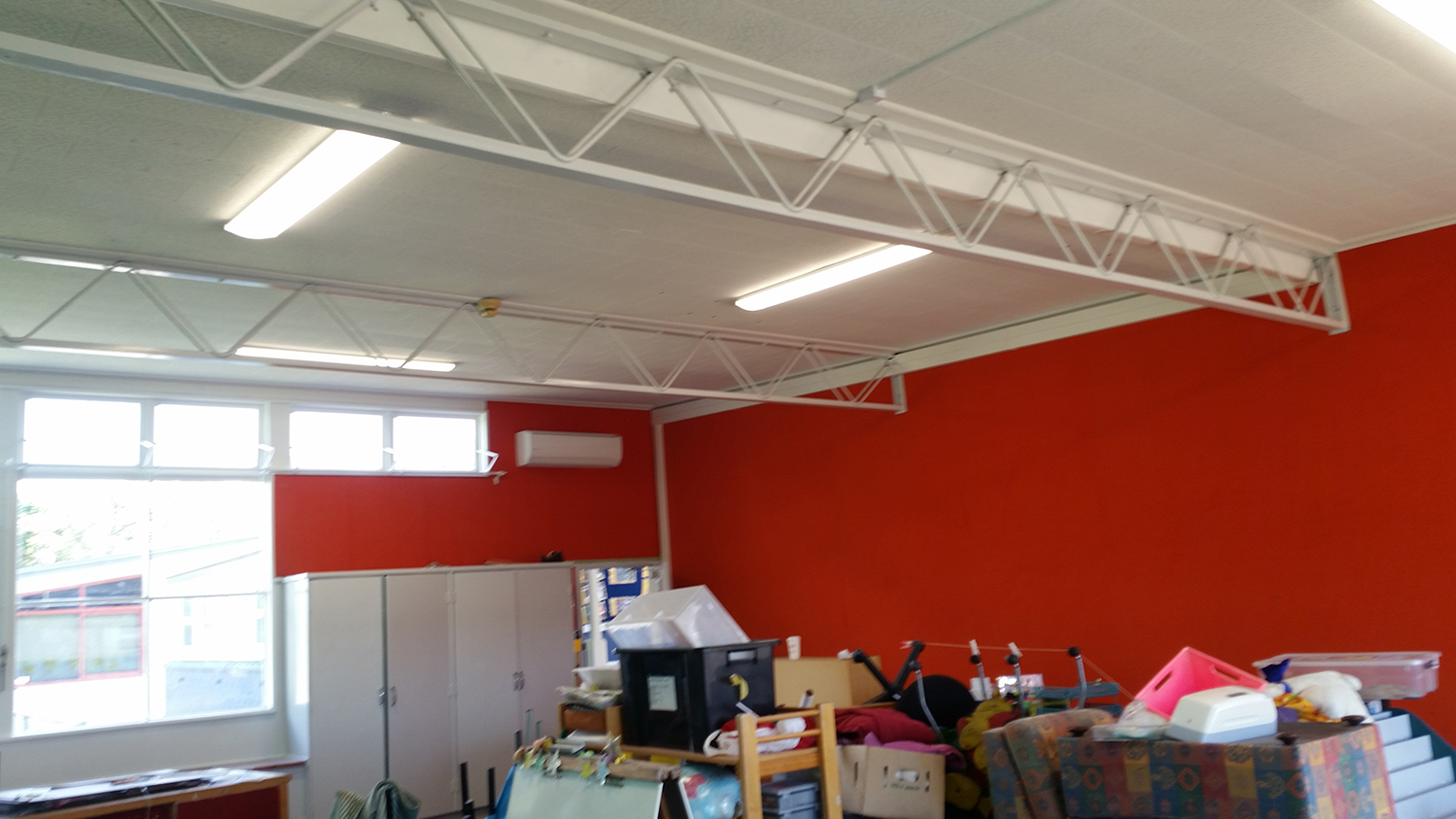 Learn in the right environment
The simplest way to improve your learning environment is a repairing of the walls and a fresh coat of paint.